Ethereum miners flock to Ethereum Classic
One of the most widely covered criticisms of Ethereum since its inception in 2015 has been its gargantuan energy consumption.
Although it does not weigh as much as Bitcoin, it still consumes 0.2% of the world's electricity and is responsible for between 20% and 39% of the electricity consumption of cryptocurrencies as a whole (Bitcoin claims 60% to 70%).
Now and going forward, that power consumption has been reduced by 99.95% as a result of the successful merger. This is an incredible achievement.
What is the Ethereum PoW token?
So miners will have to find another coin to mine. However, some are clinging to the hope that a fork of Ethereum will maintain the Proof-of-Work validation consensus that will allow them to continue mining.
The PoW token will be delivered to Ethereum holders, and its price has varied considerably in recent days. After peaking at $60, it is currently trading at $18.
How does Ethereum mining work?
Ethereum miners have until now used powerful computers called ASICs to validate transactions. With nationalization, this is no longer necessary, which means their livelihood is in question. Many have switched to other cryptocurrencies in order to continue mining, and the effect of this can be seen in the hash rate of these other cryptocurrencies.
The hash rate is a measure of the computational power of a network and is a key indicator of security: the higher the hash rate, the higher the security, as more miners have to verify transactions. In the case of Bitcoin, the hash rate reached a record high last week.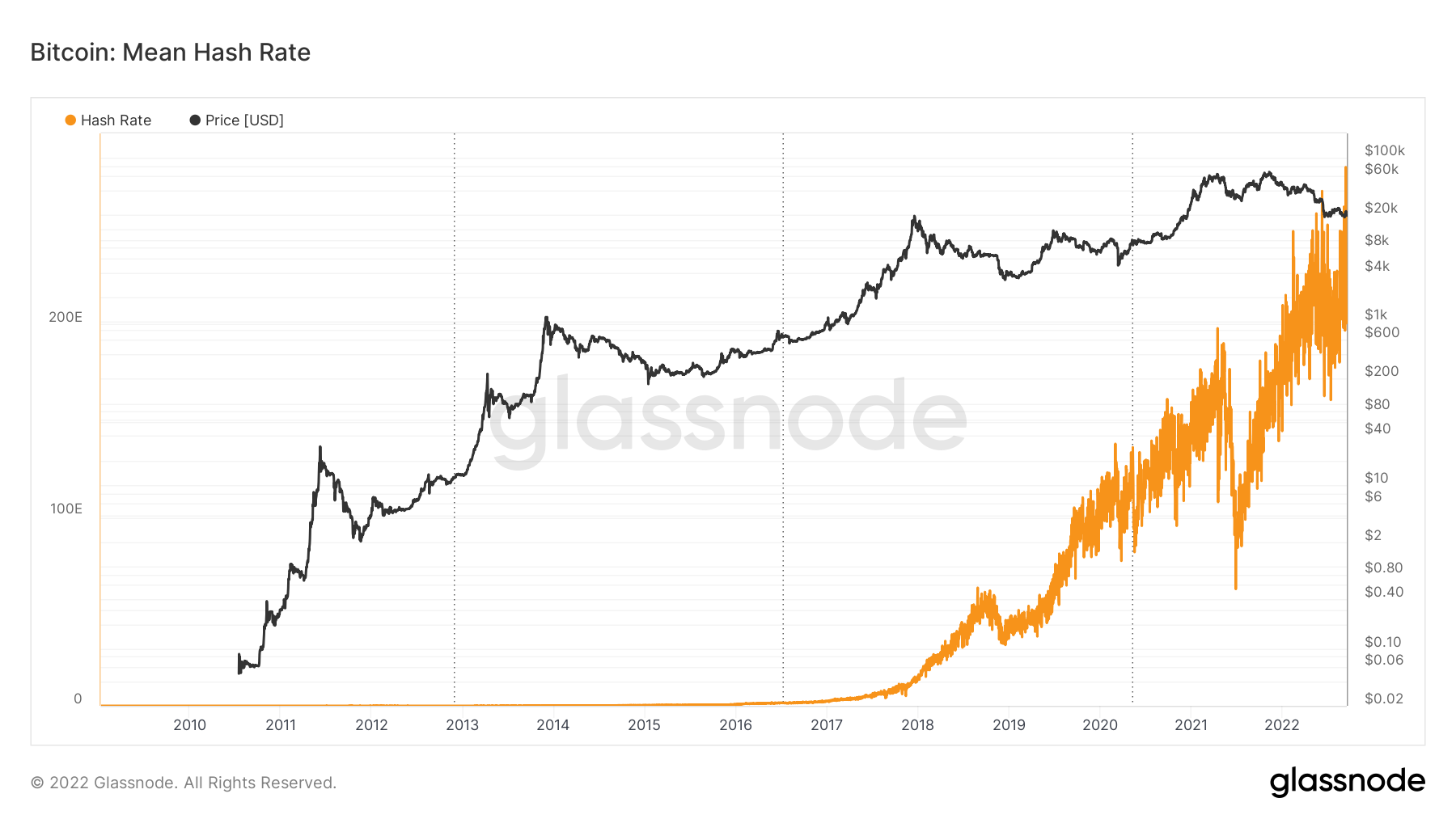 Let's expand this year.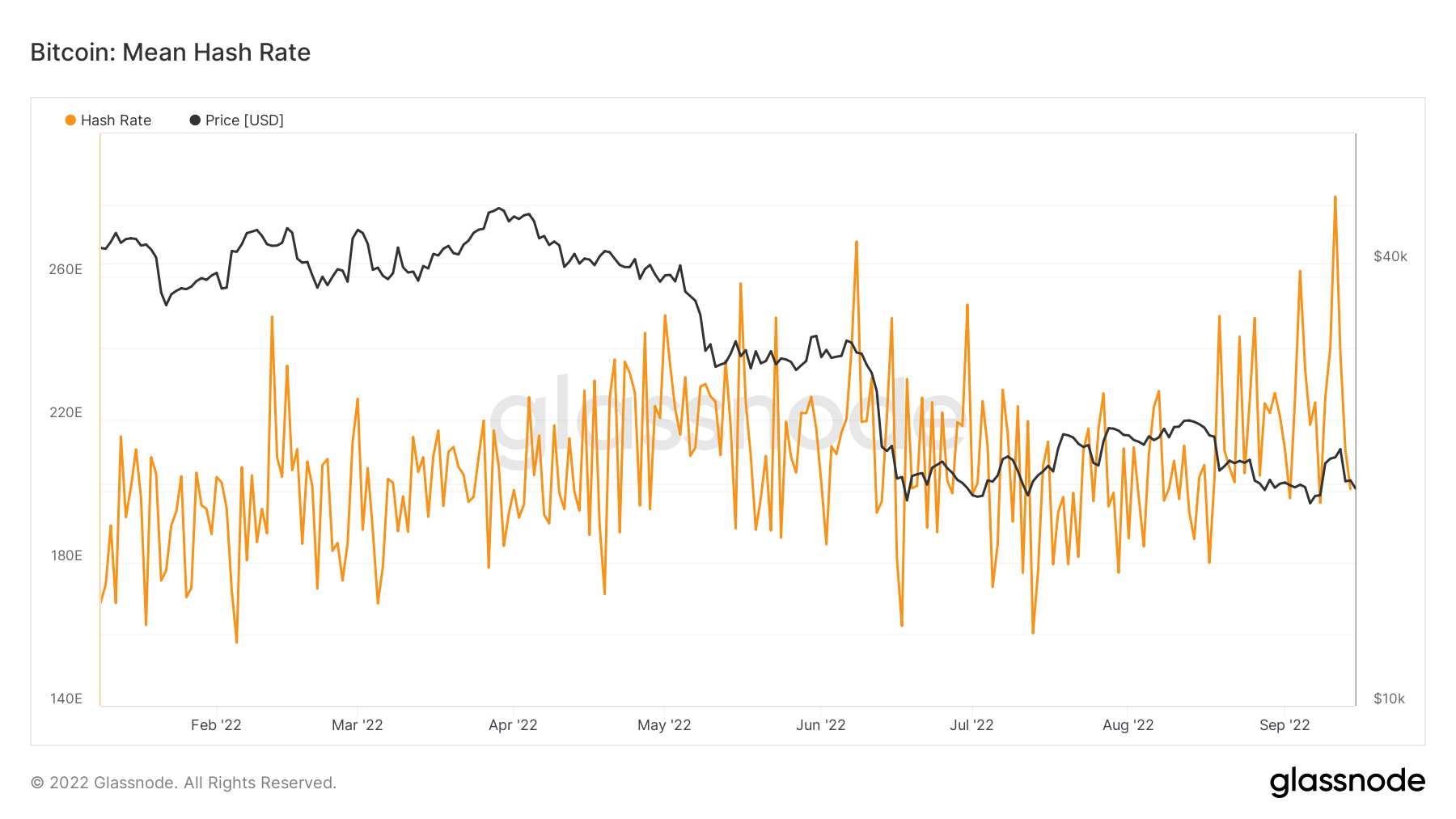 This shows that the hash rate started the year at around 170 EH/s, but is now above 200 EH/s (and hit 280 EH/s earlier this week). This is all despite the fact that the price of Bitcoin has fallen from $40,000 to below $20,000.
Ethereum classic
However, what is most interesting is the increase in the hash rate observed in Ethereum Classic. This has been dramatic, going from around 50 TH/s last week to over 300 TH/s. This indicates that Ethereum miners are switching to the classic variant with their equipment, a much easier switch than it would take to switch to Bitcoin.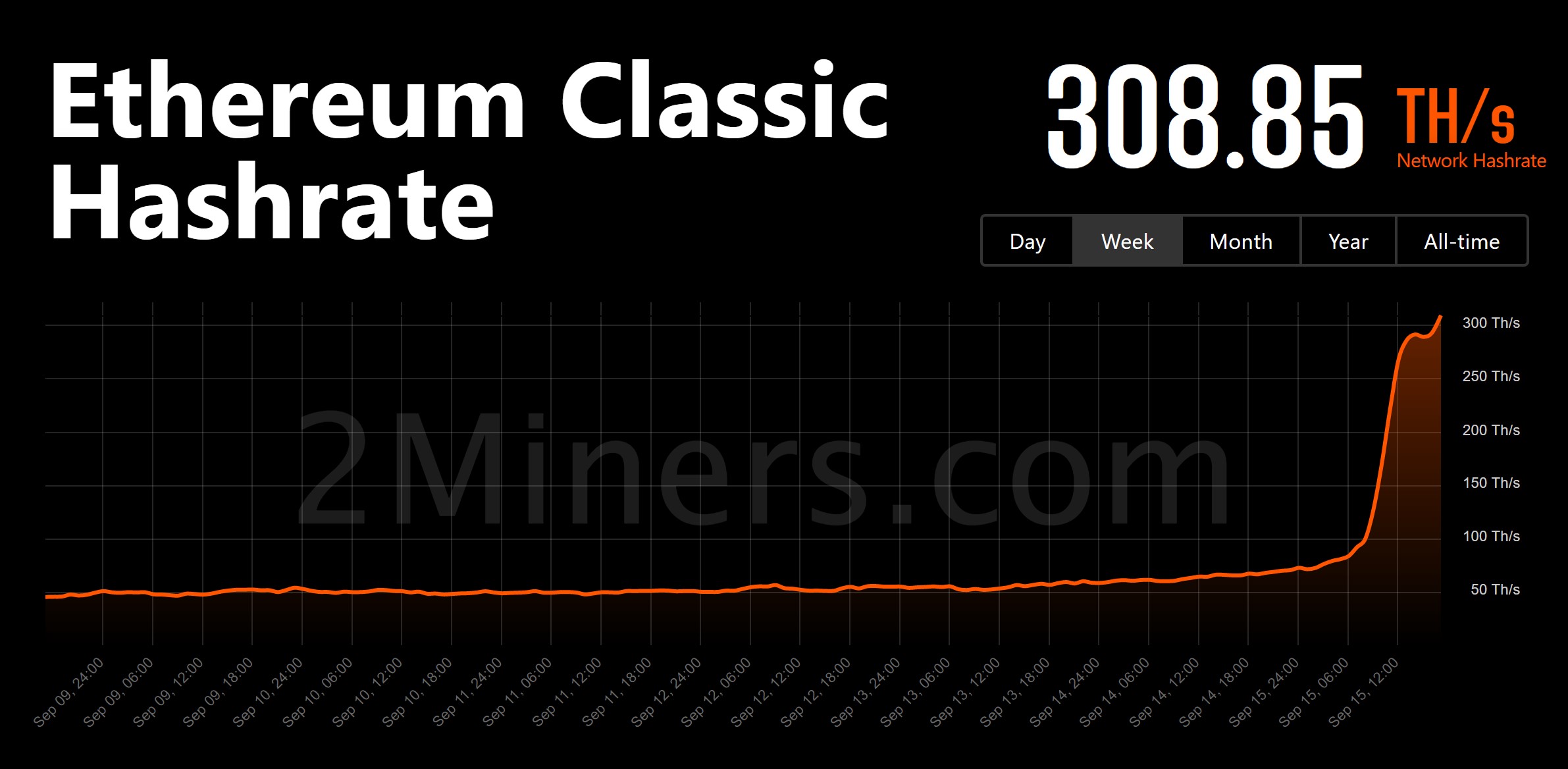 In fact, other coins have also seen their hash rates increase – Monero, Ravencoin, Ergo, to name a few.
Miners who have not opted for alternatives are hoping that Ethereum's PoW alternative will catch on. Otherwise, they will be left with expensive ASICs and no real use cases, now that Ethereum is proof of participation and no longer generates revenue for miners.